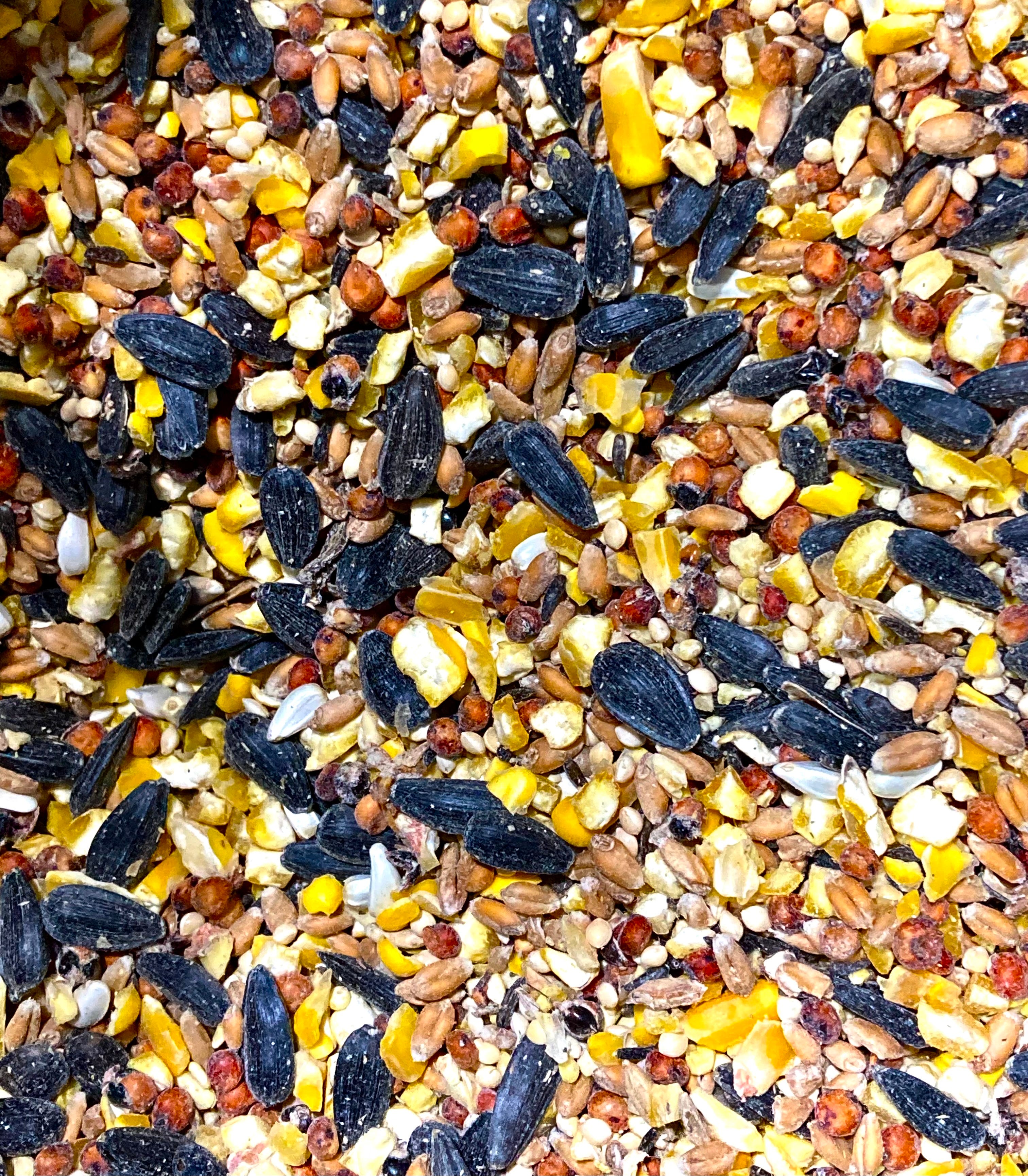 Julian Feed and Seed
Bird Seed
Birds return for more when you use bird seed from Julian Feed and Seed.


When you add Julian Feed and Seed's bird seed to your bird feeders, you may be surprised by the variety of birds that may appear in your yard, gardens or your natural areas.
Did you know that bird watching has become a very popular past time in America not only because it's relaxing, but it's also beneficial to our environment? Instead of hiking through the woods searching for the birds, have the birds come to you! Just fill up your bird feeders with birdseed from Julian Feed and Seed and watch the birds flock to your property.
The next time you need to purchase bird seed, purchase it from Julian Feed and Seed. When you add our bird seed to your natural backyard wilderness you will not only provide more opportunities for birding, you'll also provide a safe area for birds in a never-ending world of construction and development that is an unsuitable habitat.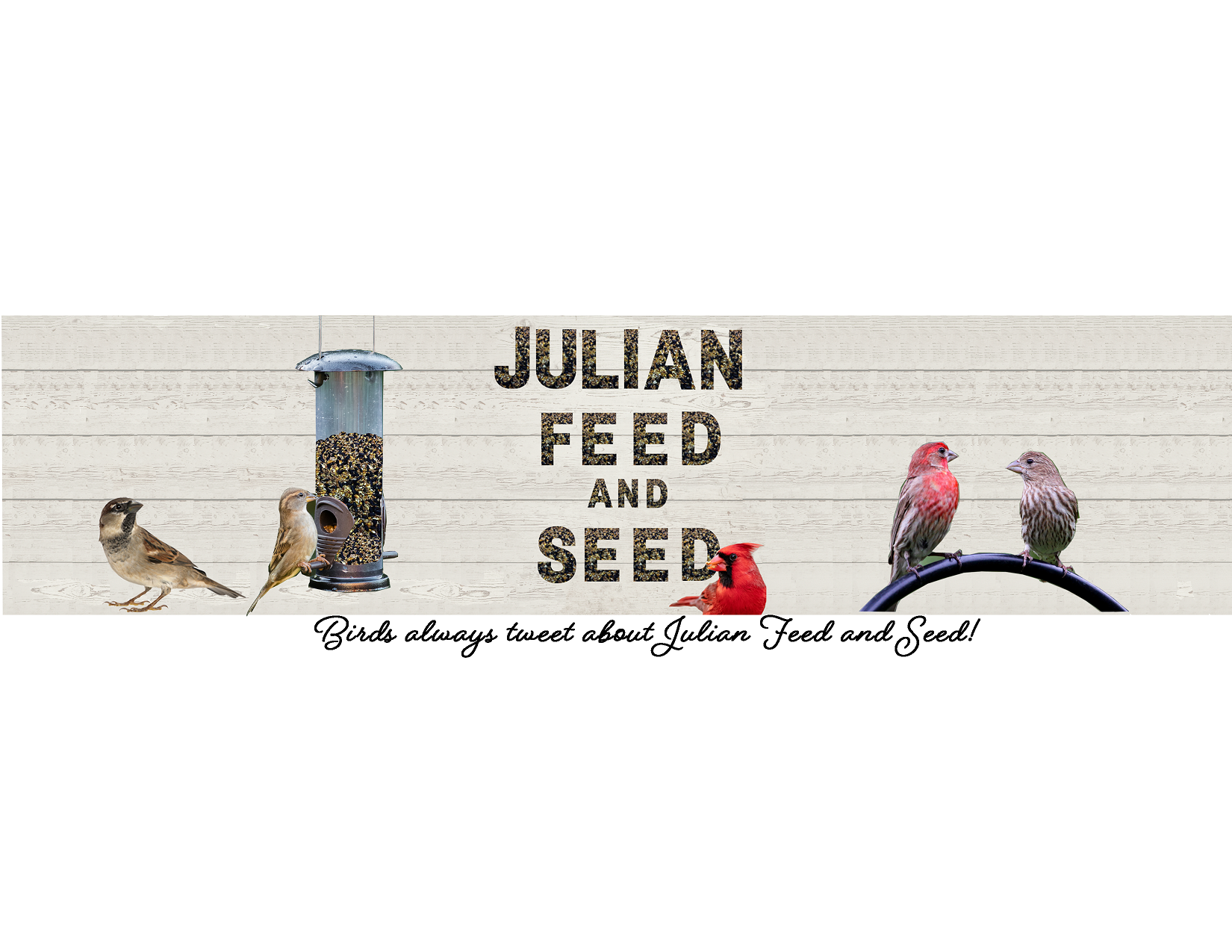 Got To Be NC Member
Got to Be NC is an initiative on behalf of the North Carolina Department of Agriculture & Consumer Services to promote North Carolina agricultural products and goods.
Our birdseed is mixed and sacked at the historical Julian Milling Compnay in Julian, NC.
Julian Feed and Seed
Bird Seed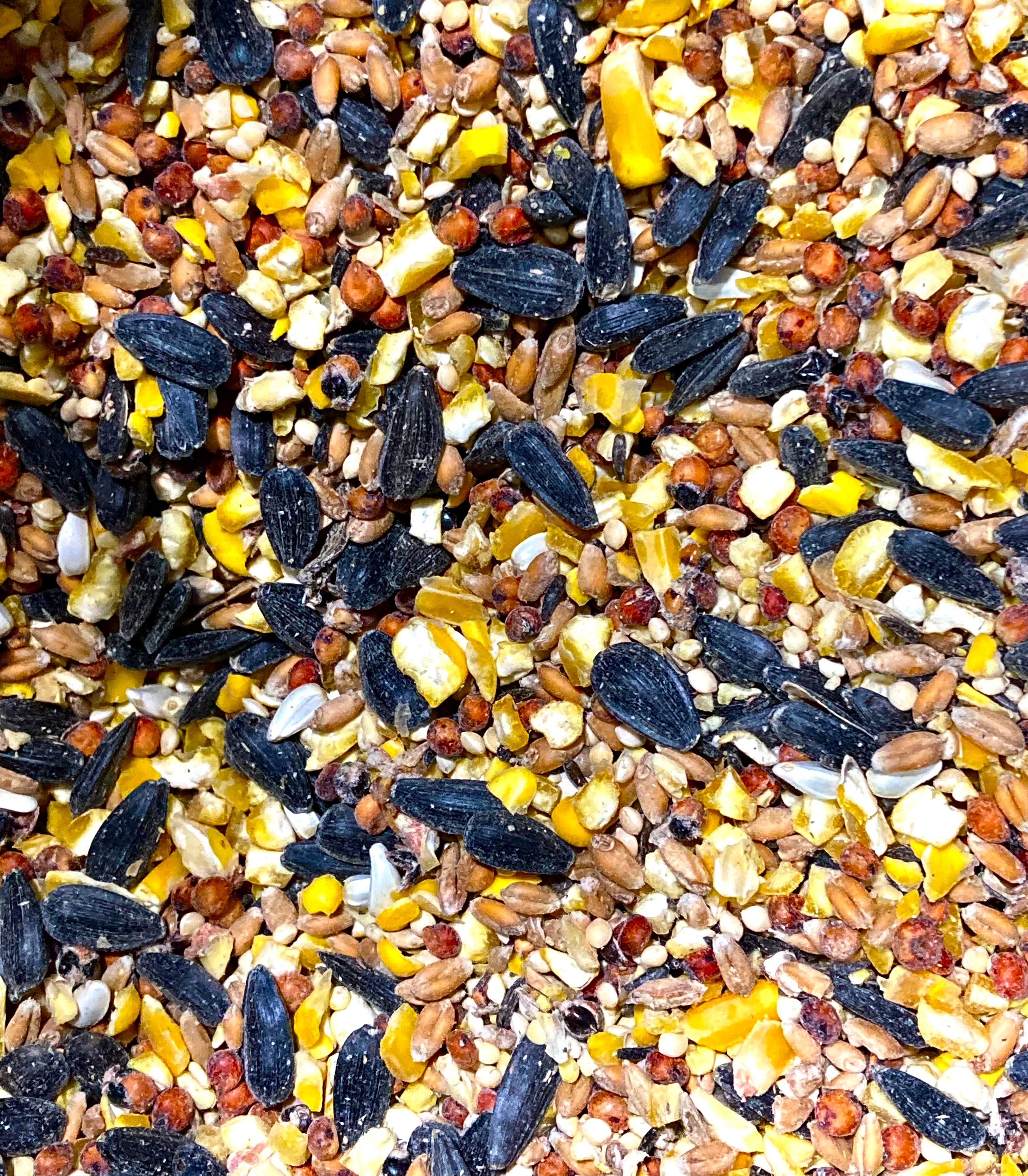 People Are Talking About
Julian Feed and Seed
April on Jun 14, 2022
5 out of 5 stars
The birds around here LOVE this. It's of high quality.


Pat on Jun 8, 2022
5 out of 5 stars
Super quick ship. Bird feed looks better then store bought that's for sure.



Ellen on May 28, 2022
5 out of 5 stars
Love this seed so much. Our backyard feeder has attracted several new species of bird since we began putting it out. Thanks so much.



Thomas on May 23, 2022
5 out of 5 stars
Another great purchase from a great seller!




Laken on May 11, 2022
5 out of 5 stars
Julian messaged me every step of the way and has amazing customer service!!! Will continue to buy my birdseed from this shop ☺️




lauralawyermom on May 10, 2022
5 out of 5 stars
The birds are very happy and keep coming back, so it must be delicious. :)



Elle on Feb 13, 2022

5 out of 5 stars
This is good quality bird seed. Within one day of putting up I had lots of wild birdies visiting my patio. Will be buying more!




Siobhan Kelly on Oct 13, 2021

5 out of 5 stars
Beautifully created bags of bird seed. Very nice variety of food for the birds attracts many different types of birds. I was very excited when I looked out my sliding glass doors the day after putting the special seed out and saw these tiny birds that I had never seen at my feeders and they were all over! I wish I had taken a picture but I don't think that way. I'll purchase this seed on special occasions for the birds since they seem to enjoy it! Thank you.